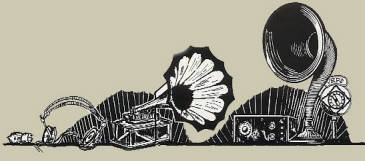 Copyright © 2004 - Vintage Radio and Phonograph Society, Inc. All rights reserved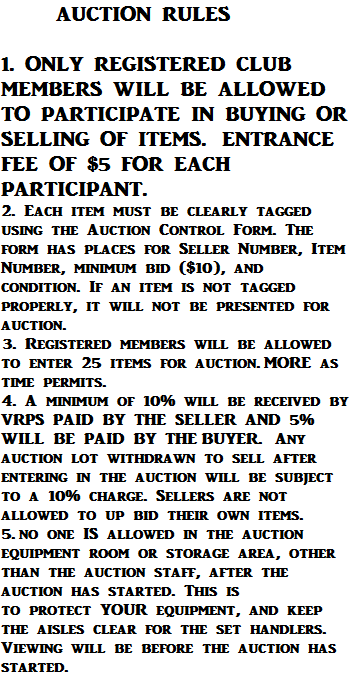 **AUCTION DISCLAIMER - TheVintage Radio & Phonograph Society, Inc. will not be responsible for fire, theft, personal injury or any loss of equipment occurring during the Auction Event. The best advice - be sure you and your equipment are insured. VRPS Auctions are a private function for VRPS members and guests.
The Auction will be held in Irving, Texas at the Senter Park East Building (see Events page for map) 224 Chamberlain St.
See bottom of "Events" page for map. Doors open at 6am and Auction starts at 10am.